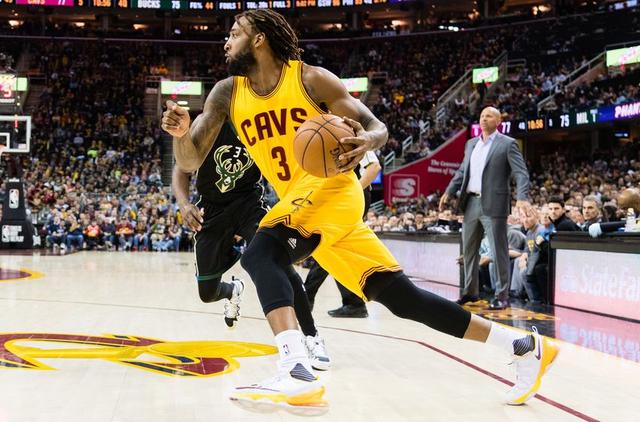 Former Arizona Basketball star Derrick Williams has been dominating overseas and deserves to be playing in the NBA.
This past year former Arizona Basketball star Derrick Williams has taken his game to the next level for Bayern Munich of the BBL League. It's not the NBA, but that hasn't stopped him from putting on a show for fans overseas. From when he played at Arizona till now, his game has improved tremendously. Hopefully the NBA has taken notice.
After dominating the Pac-10 for two seasons, he played in the NBA for seven seasons and for six different teams. It didn't work out for Williams as he was let go after a 10-day contract with the Los Angeles Lakers. Combination of bad timing and not given the opportunity to prove his self worth in the NBA, he took his talents overseas and signed to play for Bayern Munich at the end of 2018.
During the 2018-19 regular season in the BBL, Williams played in 34 games and started in five of them for Bayern Munich (who are looking to repeat as BBL Champions as they are in the finals). He has averaged 11.59 points per game, 3.29 rebounds per game and shooting 55.9% from the field. He also scored in double digits in 18 games, including a season high 27 points and seven rebounds against Zalgiris.
During Euroleague play, Williams averaged 13.38 points per game, 4.17 rebounds per game and shot 46% from the field. He also played one game in the German Cup and scored 15 points and had 4 rebounds.
At 28 years of age, Williams still has plenty of good years of basketball in him. Look at Iguodala, he is 35 years old and still one the best defenders and clutch shooters in the NBA. Must be that Arizona Wildcat blood running through their veins.
It's apparent Williams has been putting in work to improve all areas of his game. Listed at 6 foot 8 and 240 pounds, he knows how to finish at the rim. Known to be a great dunker, Williams also has good range with his shot and has a variety of moves to the basket.
Swish CulturesDerrick Williams @DWXXIII been having a monster year his game looking too polished. The league def need to sign that man
Williams would be a good addition to any team looking for a power forward that needs someone strong on the inside. Especially with how strong a lot of these players are in the NBA, Williams fits in perfectly. Plus, his ability to step back and hit the long range shot, makes him a valuable asset.
At Zona Zealots, we hope Derrick Williams gets another chance to play in the NBA, he deserves it! He brings so much energy and excitement to the game, how can you pass him up?! As always, Bear Down, Arizona!