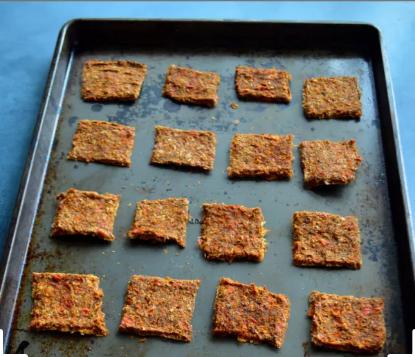 Support OneGreenPlanet
Being publicly-funded gives us a greater chance to continue providing you with high quality content. Please support us!

15 fantastically fillin...

15 eggless summer merin...

blogger spotlight

15 absolutely scrumptio...

8 inexpensive plant-bas...

cites finally adding re...

taylor swift and stella...

managing addison's dise...

rabbit rescued from lab...

10 eggless sponge cakes...

from roasted red pepper...

take action! sign these...

10 amazing and flavorfu...

a guide to the mint fam...

health how-to's

15 plant-based recipes ...

10 vegan organic pea pr...

Ever wanted to make your own whole food crackers? Add some flax and veggies and create this tasty combination! This vegan cracker is easy to make and so much cheaper than store bought crackers. This is dairy free, egg free & gluten free.
Veggie Flax Crackers [Vegan, Gluten-Free]
Ingredients
2 cups corn
1 cup bell pepper
40g flax meal
Salt
Preparation
Grind corn and bell pepper in a food processor thoroughly.
Add flax meal and salt to food processor and blend.
Spread cracker dough on parchment paper.
With a knife score lines into whatever shape you'd prefer.
Bake (or dehydrate) 250°F for about 4 hours or until crackers are dry & crispy. Flip crackers about half way through. Cook til crispy! ENJOY!
Discover more recipes with these ingredients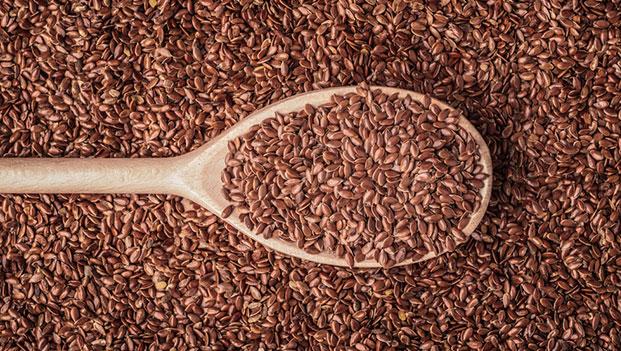 Flax Seed